New Audiobook & EXPANDED EDITIONS Now Available
with even more SANTA SAL stories!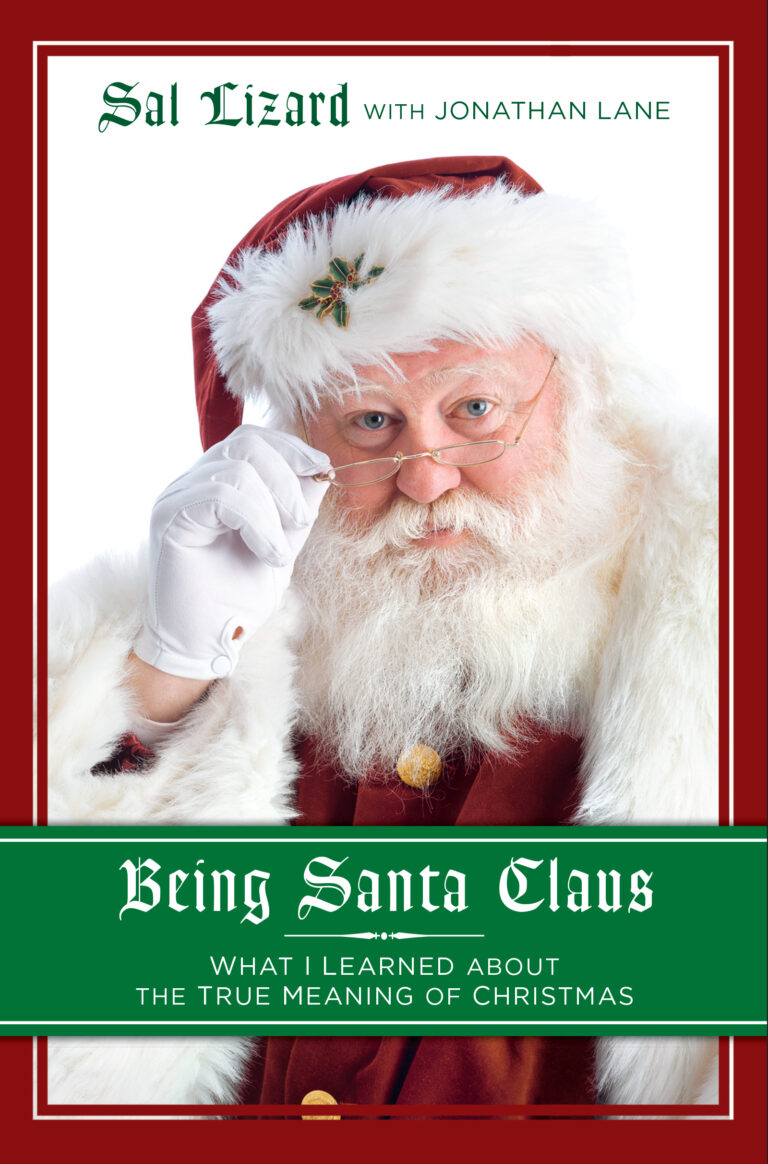 Experience the feel-good book of the Christmas season!
Heartwarming true stories from one of the best professional Santas you'll ever meet.
Sal Lizard has now been playing Santa Claus for over three decades, and in that time, he's had countless magical experiences with children, adults, and people everywhere who share in the wonder of the holiday spirit.
Now Santa Sal's amazing stories have been collected into a heartwarming book that you can share with the people you love. Follow the career of this naturally bearded Santa from his earliest encounters wearing the red suit through the many lessons he's learned along the way about the true meaning of Christmas and how to be the best possible Santa Claus.
It's Christmas magic that you'll want to experience over and over again!
What would your life be like if you spent every day looking like Santa Claus?
Santa Sal has enjoyed this rare blessing for the last twenty years of his life, and he's played Santa Claus with joy, enthusiasm, and a passion for the Christmas spirit that you'll find inspirational. Sal isn't just any old Santa; he is a professional real-bearded Santa Claus who takes his calling very seriously. He is a Santa for all ages, playing the role for both the young and the young at heart…each and every day of his amazing life.
This wonderful and uplifting book traces Sal's career as Santa Claus from his first tentative appearances in the red suit up through his triumphant encounters in the present day – a twenty-year career that is still going strong. Along the way, you'll see the hysterical mistakes that a brand new Santa can make, discover the answers to some of the most challenging Santa questions like "Why didn't you bring me what I asked for last Christmas?" and learn what it takes to be the best possible Santa Claus for children to enjoy and cherish.
Sal's stories aren't just about kids sitting on his lap in shopping malls and photo studios. Sal gets recognized as Santa all year round, wherever he travels, and his stories are some of the most heartwarming you're ever likely to read. His tales of Santa Claus encounters with both children and adults will leave you laughing and cheering, and a few may even bring a tear to your eye. And each story is absolutely true, the memories of Santa Sal Lizard as told to his good friend Jonathan Lane.
Over the years, Santa Sal has learned many lessons about the true meaning of Christmas. And in this uplifting book, he shares that same holiday magic and inspiration with you…